How many times does someone have to make a statement or take a stand condemning racism before the world actually stands up and takes notice of it for themselves?
How many of these incidents need to take place, how many kneels, how many instagram posts of support or rainbow armbands need to be worn before the world actually takes action instead of making empty gestures that are followed up with inaction regarding discrimination?
How many more times do people have to be blind in defence of their own team or players? What will it take for the world to stop hearing the pleas from us all, to finally listen? You say ' Never again'? the principle is to mean it.
Why are we asking ourselves this again?
What happened on Friday night after the final whistle between FC Union Berlin and Bayer Leverkusen was inexcusable and regardless of your club allegiance, who and what you choose to believe, it is not the incident itself that is concerning me the most, but in fact the reaction towards it, in particular from the direction of Union Berlin and some of their fanbase.
It would be the same regardless of my own club, it doesn't matter to me that it was Union that are now embroiled in this scandal. But what irritates, and to be quite honest, frightens me, is the response I've seen to what happened during Fridays game, more so than what apparently happened on the pitch .
What happened: An empty room doesn't mean it doesn't happen.
After a controversial late winner in the match between Union and Leverkusen, a scuffle followed the final whistle. Players had to be pulled apart and tempers were frayed.
It is not unusual for frustrated players to become emotional, especially after a (Pretty undeserved) defeat. What is unusual however, is the heated and overly emotional reaction of Nadiem Amiri, who was seen right up in the faces of the Union players and seemingly was beyond upset, in fact was furious and for a simple loss on the night, incredibly over emotional. Losing is a part of football that all players are accustomed to handling. Sometimes tempers fray but the problems are quickly resolved with a handshake or an apology. This was not.
According to Jonathan Tah, although he later added that he did not hear this himself, Amiri had been insulted by Union's Florian Huebner, using the words 'Shitty Afghan'. A xenophobic and racist insult.
Amiri and his brother were born and raised in Germany, Amiri even plays for Die Mannschaft, Germany's national team, however their parents are Afghani, and their physical appearance suggests their heritage is as such.
Earlier in the game, an Union player had also been heard commenting to Leon Bailey, a Jamaican international 'Chill out, we are in Germany here'.
The context of that statement isn't clear, however it was captured on camera and audio, unlike the incident after the final whistle. The suggestion was that Bailey, who speaks a mother tongue of English, had complained in English to the referee in frustration and that whoever made the statement was using a far right notion that 'Everyone in Germany needs to speak German all the time at work'. It's not common place to hear on the football pitch. It is more common place at right wing rallies outside the Bundestag.
After the Amiri incident, a fracas ensued, it was eventually broken up and the apparent cause was pointed out by Tah.
About 30 minutes later, Amiri reposted an instagram story from his brother, addressing what had happened including the words that Tah had stated had been said. The repost was later deleted from Amiri's story, possibly because of a pending official DFB investigation. The fact it was posted in the first place suggests what had been said had indeed been heard by someone and reported to Jonathan Tah to explain Amiri's reaction. Why repost something that contains hearsay? When it was directed at you? Would you do that?
Amiri also then reposted a support message from former team TSG Hoffenheim, suggesting again that he had suffered some sort of racist abuse or a racial insult, or even an insult he perceived to be racially offensive. Either way, he was directly insulted and felt offended enough to react emotionally causing the fight on the pitch.
The following day the DFB praised the two clubs for addressing what had happened… except they had done no such thing publicly.
Leverkusen had released a statement an hour or so before to declare that Amiri had spoken to Huebner after the game and had forgiven him for his words and accepted an apology. It could be Amiri deleted the story from his brother after this happened. It could also be that he was asked to. Huebner never denied using such insults himself.
The only other statements to be were by Urs Fischer, the Union coach, who is not a spokesperson for the club in any shape for form. His words only asserted that he himself had not heard anything and had not understood why the fight had happened at all.
The next morning, Union did not help themselves by remaining silent on social media and then when they did finally tweet a message it claimed that the racism claims were 'unfounded' but that it did not support racism. The Union managing director of sport Oliver Ruhnert, seemed to suggest that Huebner could not have made a racist statement because of the origins of his own girlfriend, the classic 'I can't be racist because I have black friends' argument. He also said that because the words had not been heard by anyone they could clarify with. they were not treating it as a racist incident.
This ethos and reaction is totally unacceptable for a professional football club to have. Clubs at the top level have a responsibility because they have such a large influence across their fan base.
The approach to the scandal was not helping Union Berlin in any way whatsoever. The statements were laden with denial and victim blaming, some fans suggested Amiri had no right to react as aggressively as he did regardless of whether what Huebner said was racist.
I ask those making such statement, to answer this?
If it were Sheraldo Becker, of Union, being insulted, would you simply say 'Let's see what happened first and get the facts?' no… you'd believe him. You must take the victims claim seriously, or you'll learn nothing at all.
The DFB said they would open up a full investigation into the matter but without substantial proof, as so often is the case with abuse and racism claims, it will probably be dropped through lack of evidence… As I have said many times since, ' Just because something happens in an empty room where no one can hear it, it doesn't mean it didn't happen'.
When and where does it end: Appeasement is not acceptable
I've made this argument time and time again and it doesn't seem to be getting through to some people.
It is not the incident itself that is angering me but instead, peoples reactions to it. The law states that when someone is accused of a crime they are 'Innocent until proven guilty', however in the case of sexual assault and racism this notion is incredibly difficult to abide by, because to assume innocence would accuse the victim of lying and then blaming them for the incident being made into a bigger issue than what some people believe it is. It also addressed the ongoing problem of how we tackle racism in football, because it rears its ugly head so often and we do so little about it. Some will even evade the problem all together and be satisfied pretending it simply doesn't exist… unless it should happen to them or their own club.
I guess the reason that this may have touched a deeper nerve, is the fact it took place on 'my patch' ie, in Berlin, albeit, the east in Kopenick, an area unfortunately already affiliated with the far right AfD party, having their health department headed up by the party council. Whilst this is not reflective of the majority of FCU fans across the area, it is sadly reflective of the views of some people in the country, that may not be football fans, but their association with the AfD in the party's tweet congratulating the club over their (Very poor) handling of fans in stadiums during the Coronavirus Crisis, made me feel extremely uneasy.
When it comes to racism, even if claims are unfounded or cannot outright be proven the accusation must be taken seriously and the victim believed for their own sake.
Union, like any other club, must take social responsibility in times of crisis and difficulty and they failed massively on both parts here.
Instead the club, many of its supporters and those responsible for speaking on the clubs behalf, became outwardly defensive, showing no support for Amiri, empathy for the victims of racism or even acknowledging what they were stood accused of. It was an attempt to stand on the moral high ground and claim exemption from accusation because of who they are in the cultural standing.
They shied away from an ongoing issue not just across football but across the world, regardless of what happened on that Friday evening, this is not the way to handle it… in fact if anything it looks like an admission of guilt and a form of appeasement, a plea that they cannot possibly be guilty because of their romanticised image portrayed in the media.
Sadly, as a British Unioner living in Berlin also pointed out, and bravely so for standing against the grain, that racism does indeed exist on the terraces at the Stadion and der Alten Fosterei, He's heard it for himself. Too afraid to speak out at the time, like so many, he let it slide… but knew it was there. Much the same can be said at the Olympiastadion. Bystanders can say now they regret saying nothing when they heard the racism being dished out but this attitude, this acceptance, this culture, has to change from the inside out.
Those who stand by and allow it to happen, become just a guilty as those that made the remarks.
Even last season there are two prime examples of stories heard about racism in the stands. Even at Hertha.
During Hertha's away game at VfL Wolfsburg, a Hertha fan, who was becoming increasingly frustrated with the game, used racial slur directed at Dodi Lukebakio and Jordan Torunarigha… his own team. The latter would received racist abuse in Gelsenkirchen just weeks later.
However the accused fan would see karma bite him… Lukebakio, the man he'd insulted, scored the winning goal.
Similarly, when Hertha played FC Bayern, a fan later claimed that they had heard a fellow supporter launch disgusting insults at Robert Lewandowski, telling him 'I Wish they'd send you to Auschwitz'. The fan who had heard this said they were too afraid to anything in case the other fans friends with him turned nasty and attacked them.
Again, in Gelsenkirchen, when Torunargiha was racially abused, some Schalke fans claimed he was upset and lying because the team had lost the match. One Schalke fan in the Nordkurve confirmed that they had heard the insults and had been too afraid to speak out and that she was ashamed for not doing so. Likewise, some Union fans on social media too admitted the latest racism scandal had made them ashamed of their club for the first time in their support.
In the at incident, despite the fact the racist abuse against Torunarigha could not be proven, there was an outpouring of support for him from fans and clubs across Germany. Union did not acknowledge this notion either. I ask again, Would their fans arguing their case feel the same if Sheraldo Becker had been insulted? Or would they be defensive of the accused? I don't believe so.
Schalke immediately issued a statement the same evening that the abuse took place regarding Torunarigha, despite the fact it could not be proven, David Wagner openly apologised and hoped the story was not true. Union failed to do this against Leverkusen… and even when they did speak it was on the defensive, never once believing that there was a problem.
A simple statement is not difficult to make.
'We apologise that this has been claimed and we will work with the DFB to investigate. We are opposed to racism in all forms and will do everything to ensure the conclusion is reached. We apologise to Amiri for the offence that was caused and fully support him'.
There, it's that easy.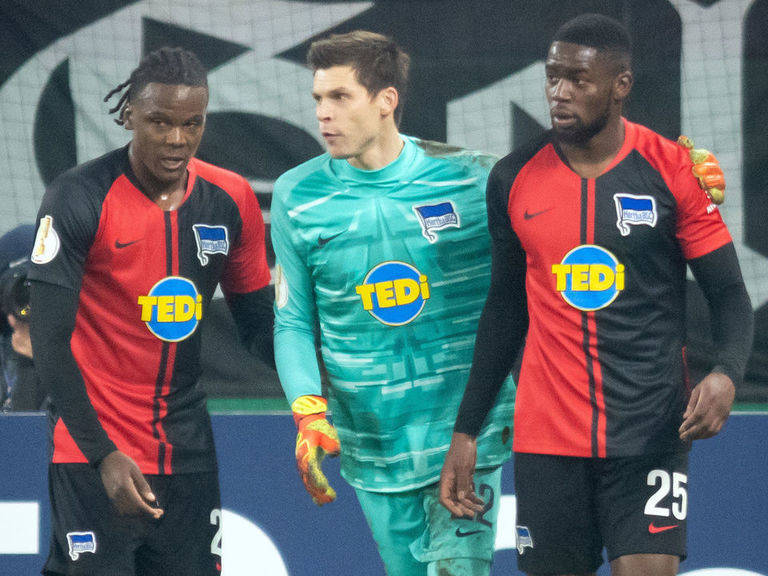 Whilst it cannot be proven the fact that Huebner apologised to Amiri and that action was made public in a statement suggests that he did offend the German international. In what regard is immaterial, him apologising leads us to the belief of an admission of guilt, meaning something was said.
As someone over twitter said 'Our own romantic ideas of the club can often blind us to what's happening around us'. In the case of Union this in incredibly true because of their cult club status.
The fight against racism begins at home. It starts from within. Education from within will stop these sorts of incidents happening , because you stop it at the source. From there, you give out the harshest punishments for those who perpetrate racism as well as incite it whether it be on the pitch or in the stands.
Remember when Neymar made claims of racism during a Ligue 1 match, he was sent off for starting a fight and hitting an opponent? People laughed and refused to believe he'd been insulted. Why?
Because it was Neymar, the silly boy who dives for fun… except it doesn't matter who the player is. Neymar has the right to be believed, instead he was mocked.
It makes me incredibly uneasy and uncomfortable to see fans apparently asking questions such as 'Well what about what Amiri said?'… , well Amiri wasn't accused of racism or insulting language, this wasn't about what he said, and that excuse is a simple deflection of the issue in hand here. It's appeasement, it's denial… a denial that there is a problem at their own club and that MUST be addressed and addressed quickly. When there are professionals making such ridiculous statements such as Ruhnert's , then it's no wonder people aren't understanding the severity of the situation here. Thankfully some Union fans actually admitted to being shocked and disgusted by the comments. Sadly there is also a contingent that continue to downplay the situation because it doesn't suit their own framework and narrative.
The advice? Just stop. Stop defending it. Stop finding excuses. Face it.
Because if this were my club in this situation and they attempted to downplay it, I'd be ashamed.
What does it feel like to be insulted?: To not be believed is the most bitter blow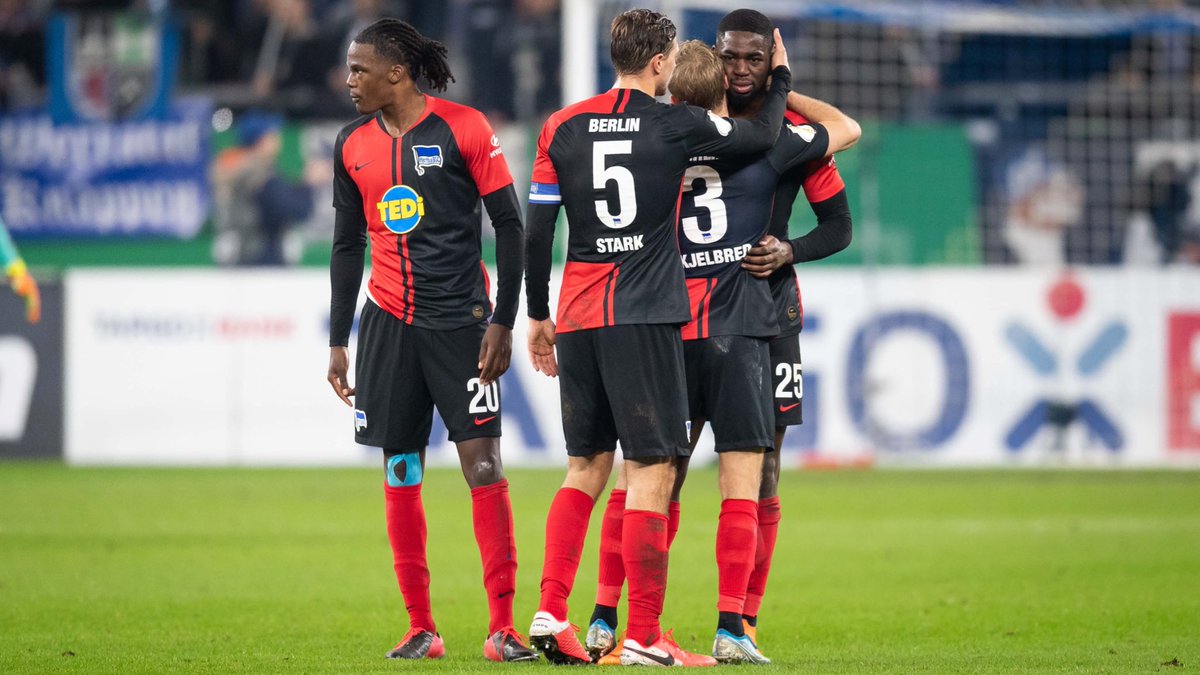 Racism issues are personal to many of us. We are a nation of different cultural backgrounds and upbringings but one cannot possibly understand how it is to be insulted racially or in terms of xenophobia, unless it happens to them as a minority in their own country.
'Fuck off back to where you came from'
'You lot are stealing our jobs, if you don't like it here then leave'
'Dirty Slavs, you lot are so backwards'
'Why don't you speak your language to us if you want us to leave you alone'
'We're calling immigration on you. You shouldn't even be here'
'Your country is full of rapists and extremists'
'Where are you from… you don't look…'
Oh yes… I've heard it all.
I know for certain that black players, Asian, Afghan, Indian, those of immigrant background and goodness knows how many ethnic minorities have heard it too. Again and again someone will call them a name, that degrades them, that makes them feel worthless for their own existence.
It's not exactly the same as the racism that Jordan Torunarigha received, the two are only slightly comparable. My family is of Yugoslav, Bosnian origin. My appearance is slightly more tanned than the average 'White Brit'. My name is not English, it's incredibly easy to insult someone based off their origins.
It leaves you crying yourself to sleep at night, wondering if you'll ever face a day where you don't have to fight hard for acceptance in a harsh world. Instead you become accustomed to reacting to it as harshly as it comes at you. That's how so many have to learn to handle it. We become abrasive but it allows us a unique understanding to be able to use that to speak out louder than others. That doesn't mean to say everything insulting is racist… it isn't. Some people find offence in everything they hear, however, we understand it… when it's aimed at us as an insult… it's racist, it's as simple as that.
For a long time it became difficult if not almost impossible to feel any pride in my ethnic background and heritage. Instead I was made to feel ashamed to the point there were discussions about changing the family name, and pretending our family history didn't even exist… as to make the abuse and the name calling stop. But why should anyone ever be made to feel that way? Disguise their history because of someone else's ignorance? Imagine being told 'you cannot be you any more'. It takes time to realise that you are not the one in the wrong. You just simply are who you are, and it is them, those saying such things that are the problem.
The problem comes when you try to make these insults public knowledge and people just outright refuse to believe you. It probably hurts more to be called a liar than it does to actually be insulted.
I've repeated this until I'm blue in the face and people still don't want to hear it.
'You can racially insult someone in an empty room where no one can see or hear you, but that doesn't mean you didn't do it'.
And this is why it's so easy to dismiss the claims of racism and why so often cases are dropped.
What does it feel like when someone insults you for your background or ethnicity?
Imagine looking in a mirror and hating everything about yourself because you cannot be 'normal like everyone else'. You can't change your skin colour, your origins, your race, but for some reason, someone has insulted you because of your very existence. They hate you because you exist?
And therefore when no one believes how much that hurts, you begin to question everything about yourself too, question why does it have to be you?
That's how it feels. Words are words, they sting deeper than any cut. You can recover from a wound but you cant erase your memories.
And what's more you feel you're losing the battle because these problems arise every single week. In football we have a platform to successfully take a stand, whether it be with words or a knee… it's why a knee is needed, it attracts people attention.
A silent kneel as a plea for you to listen to us.
We are screaming at the world to take notice.
You can hear us… but you still won't LISTEN.
What does it take?
Do we have your attention now?